Effective September 13, 2021, all Borough Council meetings will be in-person at Borough Hall's Council Chambers, 167 Main Street, Sayreville, NJ 08872.
---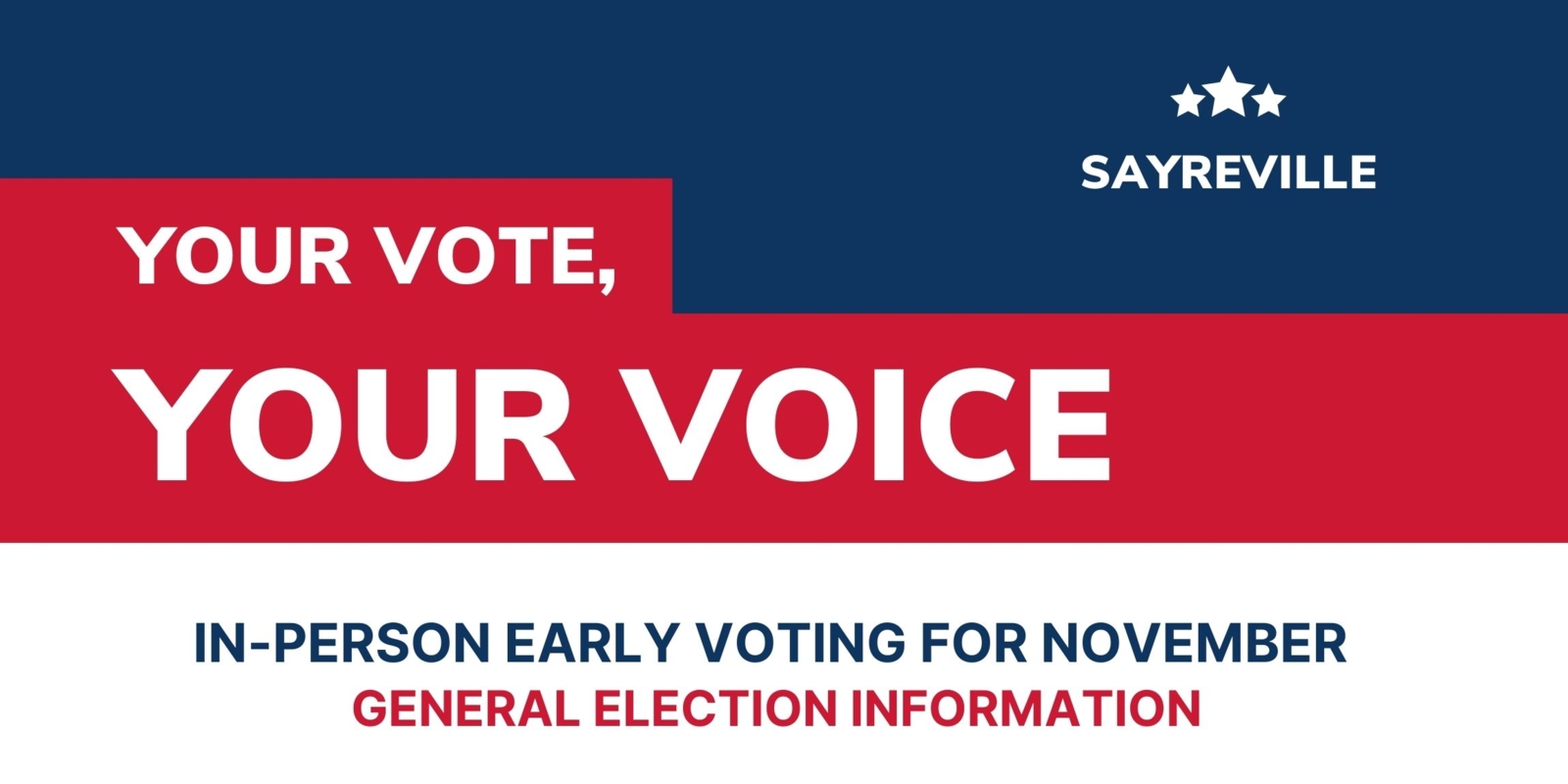 Beginning with the upcoming 2021 General Election, registered voters will have the option of in-person early voting in New Jersey. Any registered voter in Middlesex County will be able to vote at a host of locations countywide for a nine-day period – including one location in the Borough of Sayreville at the Senior Citizen Center, 423 Main Street, Sayreville.
Early voting for the November 2021 General Election opens on Saturday, October 23rd, and continues through Sunday, October 31st at all Middlesex County locations. (Click here for a full list of County locations) The Sayreville Senior Citizen Center will be available for voting from 10:00 am – 8:00 pm on all days except October 31st. The hours on October 31st will be from 10:00 am – 6:00 pm.
In-person early voting is expected to draw a significant amount of voters over the nine-day period when many voters will opt to vote at their convenience, rather than be limited to the traditional Election Day voting. Registered voters are always encouraged to bring the sample ballot to the polls. Your regular polling locations will be open on Election Day, Tuesday, November 2, 2021, from 6:00 am – 8:00 pm.
Please exercise your right to vote!
---
Any questions?
Please call 732-390-7020.
---
The Service Request Center has now been improved and is ready to take your requests! Zoning, Code Enforcement, Public Works, and more. #todaytomorrowtogether
http://www.sayreville.com/Cit-e-Access/ServReq/?TID=87&TPID=8640
---