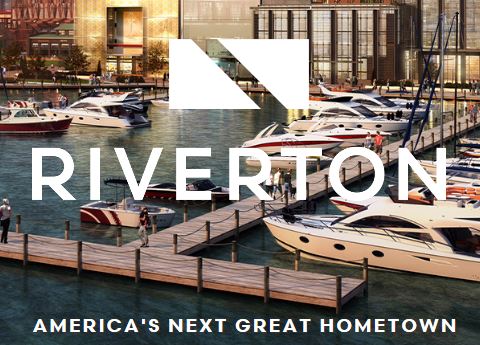 CLICK HERE FOR LATEST NEWS ON RIVERTON
Appointed Municipal Position
Find ordinance and an application here to apply for a Board or Commission.
ZONING BOARD OF ADJUSTMENT MEETING
NOTICE OF RESCHEDULE
PLEASE BE ADVISED THAT THE CVS APPLICATION (K-LAND NO. 59, LLC: APPLICATION NO.: 19-03 HAS BEEN RESCHEDULED TO THE ZONING BOARD OF ADJUSTMENT DECEMBER 11, 2019 MEETING DATE AT 7:30 PM.
THERE WILL BE NO FURTHER NOTICE.
ANY QUESTIONS PLEASE CONTACT JOAN KEMBLE, ZONING BOARD SECRETARY AT
732-390-7077.
Please see the news section for information on how to donate new unwrapped gifts for the Sayreville Scouts to give to children at Robert Wood Johnson Hospital.
Please see the news section for an important notice regarding Academy Bus service in Sayreville.
The Sayreville Veterans Alliance will sponsor the Annual Pearl Harbor Remembrance Memorial Service on Saturday, December 7, 2019 at 7:50am at the Buchanan Park Complex on River Road, Sayreville, NJ. All are invited. Anyone attending is asked to be at the park by 7:30am. Ceremonies and the casting of the wreath upon the sea will commence at 7:50am. VFW Post 4699 Honor Guard will host the ceremonies with American Legion Post 211 Honor Guard and the Sayreville War Memorial High School US Air Force Junior ROTC Honor Guard in attendance. Refreshments will be served at the VFW Post 4699, 575 Jernee Mill Road immediately after the program.
***
Commuter Information

Sayreville American Legion Post 211

Join the VFW

Sayreville Recreation Online

Sayreville Lions Club

Sayreville Little League

Sayreville Girls Little League

Sayreville Athletic Association
Sayreville Junior Bombers

Cablevision Problems?
Fill out a complaint form online.

First Energy 24/7 Power Center
Please click the link below for a video of the meeting with MCUA that took place on June 19th in East Brunswick.